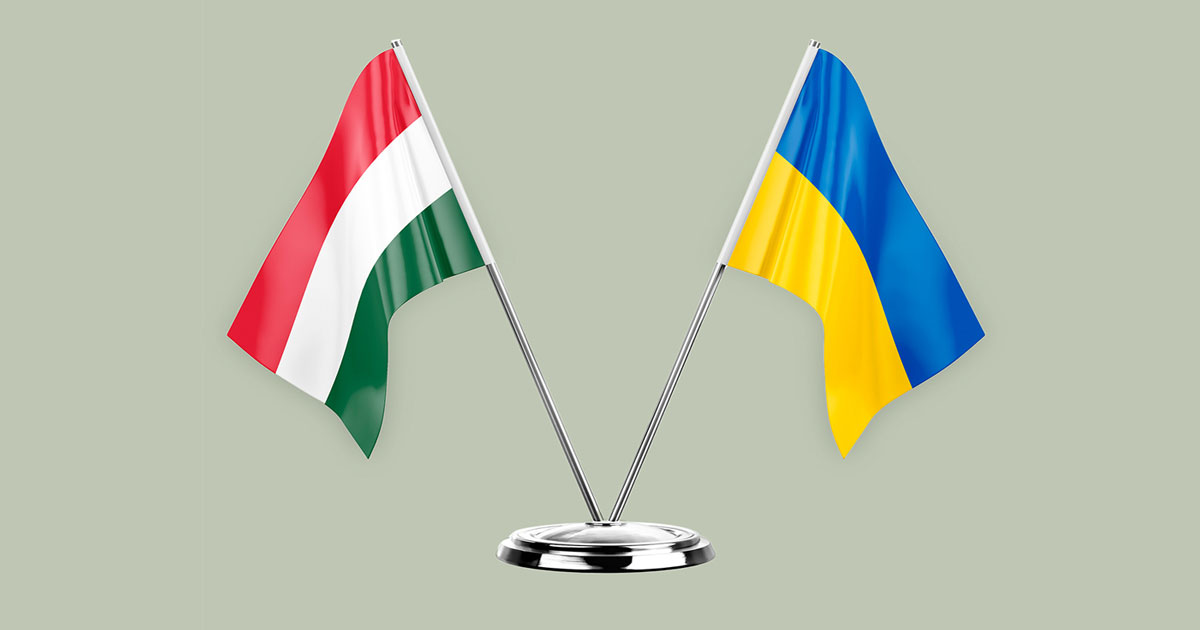 OTP Bank Hungary to Implement Special Services for Ukrainians
18.03.2022
OTP Bank, Hungary supports all Ukrainians who have to leave Ukraine due to the war and Russian aggression, and introduces several special services, including the UAH conversion into Hungarian forints in specially designated branches. In these branches, Ukrainian citizens can exchange hryvnia for Hungarian forints within the limit of UAH 15,000 per transaction. The UAH exchange rate can be found on the website otpbank.hu.
The UAH conversion to other foreign currencies is currently not available. The converted currency can be placed on the client's account in forints, if such an account has been opened, and then converted into other foreign currencies, if the client opens an appropriate account. Any person aged 18 and over with a valid passport or travel document may open an account in forints at OTP Bank's special branches in Hungary(for opening an account by a person aged between 14 and 18 y.o. parents or legal guardians are required).
One can also open an account in the following currencies: EUR, USD, CHF, CAD, GBP, SEK, BGN, JPY, CZK, NOK, PLN, TRY.
List of branches where you can exchange hryvnia for forints:
Budapest, Deák Ferenc utca 7-9.
Budapest, Futó u. 37-45.
Budapest, Nyugati tér 9.
Budapest, Váci út 1-3. (WestEnd)
Kecskemét, Szabadság tér 5.
Békéscsaba, Szent István tér 3.
Szolnok, Szapáry u. 31.
Jászberény, Lehel vezér tér 28.
Pécs, Rákóczi u. 44.
Pécs, Rákóczi u 1.
Kaposvár, Széchenyi tér 2.
Siófok, Fő tér 10/a
Szekszárd, Szent István tér 5-7
Paks, Dózsa György út 33.
Zalaegerszeg, Kisfaludy u. 15-17.
Nagykanizsa, Deák tér 15.
Keszthely, Kossuth u. 38.
Hévíz, Erzsébet királyné u.11.
Székesfehérvár, Ősz utca 13.
Győr, Teleki L. u. 51.
Mosonmagyaróvár, Fő u. 24.
Sopron, Várkerület 96/A
Tatabánya, Fő tér 32.
Szombathely, Fő tér 3-5.
Sárvár, Batthyány u. 2.
Veszprém, Brusznyai Árpád u. 1.
Pápa, Fő tér 22.
Tiszaújváros, Szent István u. 30.
Debrecen, Hatvan u. 2-4.
Hajdúszoboszló, Szilfákalja u. 6-8.
Biharkeresztes, Kossuth Lajos u. 4.
Gyöngyös, Fő tér 1.
Nyíregyháza, Rákóczi u. 1.
Fehérgyarmat, Móricz Zsigmond u. 4.
Kisvárda, Szent László u. 30
Vásárosnamény, Szabadság tér 33.
Share these news with friends!
Public Joint Stock Company OTP Bank is a subsidiary of OTP Bank, which is the largest independent Central-Eastern-European banking group. JSC OTP Bank is one of the largest domestic banks, a recognized leader in the financial sector of Ukraine. The Bank provides a full range of financial services to corporate and private customers, as well as to small and medium enterprises. The bank entered the Ukrainian market in 1998, and since then it enjoys a staunch reputation of socially responsible, reliable and stable institution providing its consumers with services of European quality standard.
Additional information
Subscribe
be the first to know about stocks