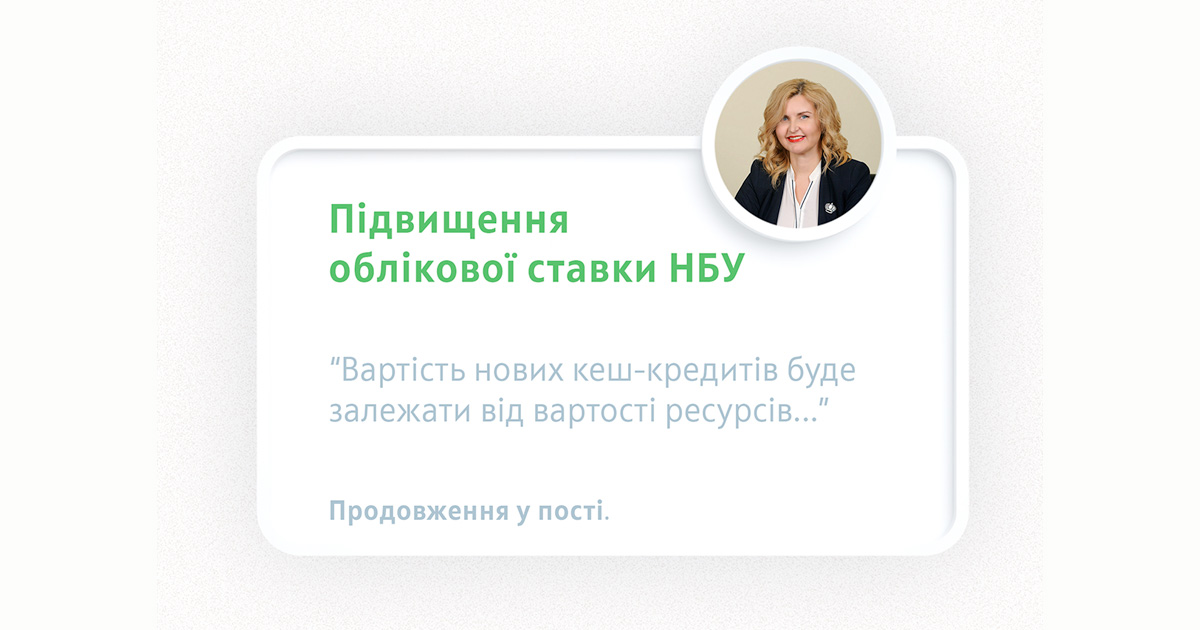 There will be no sharp increase in interest rates in the near future, – L.Syrota
17.06.2022
There will be no sharp increase in interest rates for loans in June-July as a result of NBU discount rate increase to 25% per annum, said L.Syrota, director of retail sales and network management department in OTP Bank.
In particular, according to her, "interest rates for existing credit lines on credit cards will not increase in near future, according to concluded agreements. Rates on new credit cards will depend on cost of resources, but will not rise sharply during June."
A little more – up to 8-10% per annum might increase cash loans rates. However, this will depend on cost of resources on the market, which, in her opinion, may slowly increase in short term. "Most likely, only short-term, one- and three-month deposits will rise in price, which may lead to increase of new loans cost," – banker believes.
At the same time, as L.Syrota emphasized, for already issued cash loans, as well as for car purchase loans, interest rates in OTP Bank will not change, being fixed for entire loan term in accordance with terms of concluded agreements.
Share these news with friends!
Public Joint Stock Company OTP Bank is a subsidiary of OTP Bank, which is the largest independent Central-Eastern-European banking group. JSC OTP Bank is one of the largest domestic banks, a recognized leader in the financial sector of Ukraine. The Bank provides a full range of financial services to corporate and private customers, as well as to small and medium enterprises. The bank entered the Ukrainian market in 1998, and since then it enjoys a staunch reputation of socially responsible, reliable and stable institution providing its consumers with services of European quality standard.
Additional information
Subscribe
be the first to know about stocks