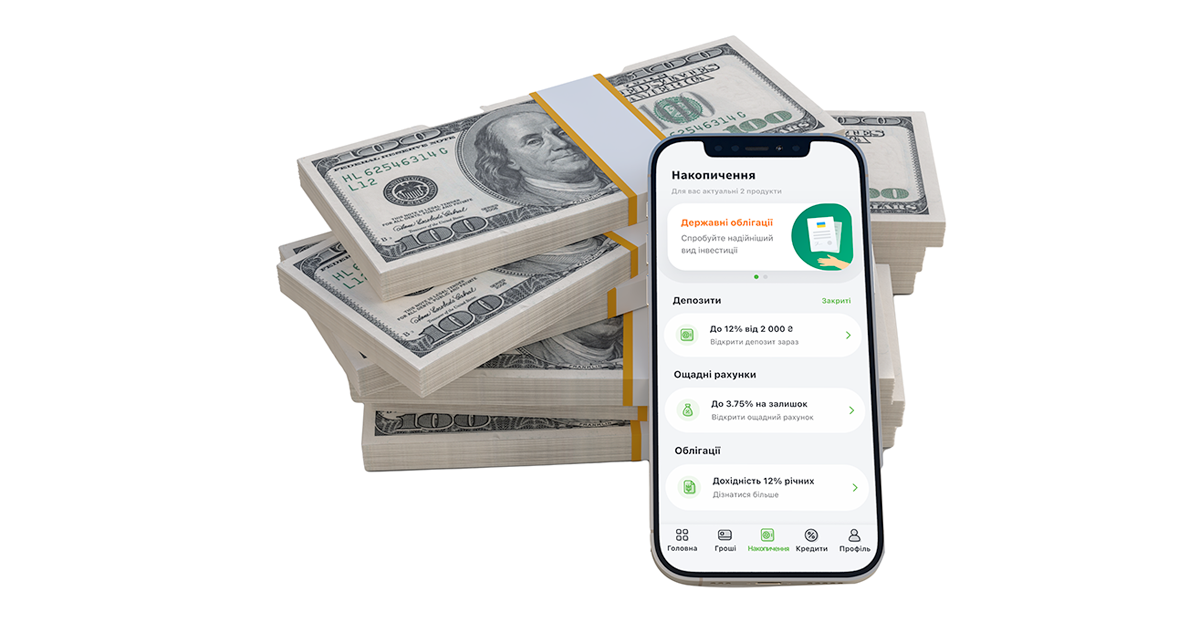 Amount of government bonds purchased by OTP Bank private clients exceeded UAH 1 billion in October
09.11.2023
Private individuals purchased government bonds via OTP Bank for the total amount of UAH 1 bln 111 mln in equivalent during October. Oleg Klymenko, an OTP Bank Board member responsible for the retail business development, announced this.
"Almost 80% of securities in October were purchased by our clients precisely through the OTP Bank UA mobile apps. Due to this, they could join the Ministry of Finance auctions directly and buy government bonds at the Ministry's price. In terms of volume, investments in USD bonds were the largest - almost USD 20 million (88%) were invested by our clients in military government bonds through the mobile application during the previous month," the banker noted.
As the banker emphasized, these are the first results of government securities purchases through the application at auctions, as the service launch took place at the beginning of October this year. According to him, the convenience and speed of transactions attract both new and actual investors in government bonds among the bank's clients. "In addition, this is also an opportunity to support the country's economy," said O. Klymenko.
To recap, in October, OTP Bank was the first bank to offer its customers a unique service: the ability to buy government bonds directly at the Ministry of Finance of Ukraine auctions through the OTP Bank UA mobile application.
Share these news with friends!
Public Joint Stock Company OTP Bank is a subsidiary of OTP Bank, which is the largest independent Central-Eastern-European banking group. JSC OTP Bank is one of the largest domestic banks, a recognized leader in the financial sector of Ukraine. The Bank provides a full range of financial services to corporate and private customers, as well as to small and medium enterprises. The bank entered the Ukrainian market in 1998, and since then it enjoys a staunch reputation of socially responsible, reliable and stable institution providing its consumers with services of European quality standard.
Additional information
Subscribe
be the first to know about stocks