Currency forward as a foreign exchange risk management tool
In order to hedge foreign exchange rate volatility and minimize possible loss of customers, due to an abrupt change in currency quotations in the Ukrainian and international markets, OTP Bank offers its clients the forward transactions.
Forward contract – an agreement between a corporate client and JSC "OTP Bank", which confirms the commitment of the parties to the sale, purchase or convert the foreign currency at a fixed rate on a specific date in the future. A pair of currencies, the amount, the rate and settlement date are fixed on the day of the contract conclusion.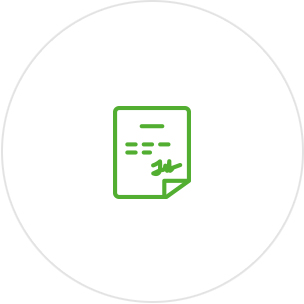 Available currency pairs:
USD / UAH, EUR / UAH, CHF / UAH, EUR / USD
Duration:
from 3 days up to one year (365 days)
The minimum amount of forward operations in OTP Bank:
1 mio UAH or equivalent at the NBU rate on the day the contract is signed

the most convenient and easy way to manage exchange rate risk and cash flow
protection from rate changes in the future
individual approach to clients' needs
for the exporter – it's easy to determine the amount of revenue in local currency until the actual contract payment and, therefore, to pre-calculate the profit
for the importer – making the purchase of a goods, even with the devaluation of the national currency the importer can exchange the currency at a favorable rate, and so to reach the planned level of profit without raising the domestic prices
the ability to define the level of profit before the settlement date for the export/import contract