Order your statement by the e-mail
In order to control your card operations, you can use a free of charge service – to order your statement delivery by the e-mail.
Now you have an opportunity to get a statement concerning your balance via email, primarily formulating an inquiry through the OTP department. We are trying to optimize your time – now there is no necessity to wait for the connection with an operator of the Information Center or to visit the department of the bank to receive an extract.
You can find the following information in the following extract:
Account operations
Card account commissions and payments
The amount of the credit minimum payment and the date of its maturity
E-mail statement – is an easy way to control the balance of your card.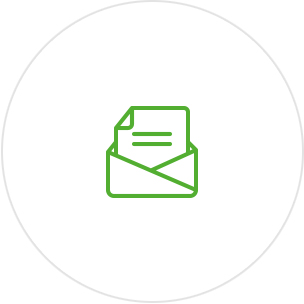 Service details
The service is provided to the customers, who have voiced their emails in the e-mail surveys while conducting a registration form.
You will receive an answer to your inquiry after 10-15 minutes.
The inquires, which were received before 5 p.m. will be processed on the same day.
The inquires, which were received after 5 p.m. will be processed on the next working day.
A card extract with a card credit line will be provided only in a periodic framework.
In the case your email account is not register in the Bank system and you want to get extracts via our website, you have to contact the nearest OTP Bank department for the written statement regarding the update of your personal data. In order to use a service, a client must give a confirmation to the Bank to send the Card account extracts via the open Internet channel via the e-mail address indicated in the personal data. The responsibility on the disclosure of the information to the third parties concerning the account as a consequence of the e-mail communication via an open Internet channel, relies entirely on the client. The client should confirm that the Bank has informed that the information, which is communicated via e-mail is not secured and can be exposed to the third parties without the permission of the Bank and a client. The Bank does not take any responsibility for the delays of the e-mail delivery in case of the Internet issues.