Your benefits of premium services at OTP Bank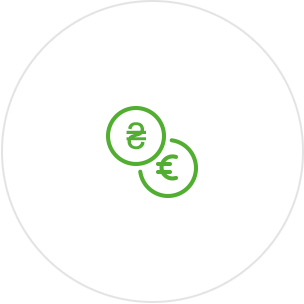 Favorable rate of foreign exchange transactions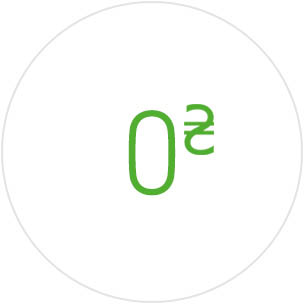 Free service of accounts
Comfortable travel
Premium Black Edition
Personal premium service with dedicated manager 24/7
Premium Line – a separate line of "live communication" from OTP BANK
Increased interest rate on deposits (+ 1% to current deposit rate)
Discount for transfers abroad (-10% of current tariffs for transfers abroad based on e-limit and on standard SWIFT outbound transfers)
Free cash withdrawal*
Smart Fee – a system of free access to premium service (with the payment of 15 000 UAH per month with all cards in the package)
Free SMS-information on all cards in the package
Credit line for any card in a package up to 500 000 UAH
Cash loan on preferential terms up to 750 000 UAH
Primary card account in the package:
Mastercard World Black Edition is a card with Mastercard Contactless System - Premium Card with Exclusive Mastercard® Bonus Program
Free additional Mastercard World Black Edition card may be issued for your family member or a child older than 6 years
Second card account in the package:
Visa Platinum card with chip and Visa payWave system - a unique co-branded card for travelers with a bonus program from Tickets.ua
The currency of the card may be UAH, USD, EUR according to client's choice
Conversion Rate:
The currency conversion rate for the payments abroad with cards in a package is one of the best on the market. There is no conversion fee.
Benefits of Premium Banking from OTP Bank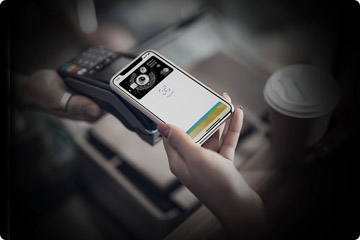 Free premium service
If the cost of the card reaches 5 000 UAH per month - the cost of the package Premium Black Edition resets to zero.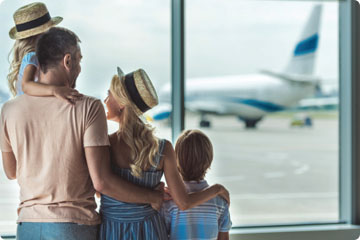 Travel with Mastercard
Free visit to MasterCard Business Lounges at the airport "Borispol" (terminal D and F), "Kiev" (terminal A), "Lviv", "Kharkov" the international departure zone and at the airport Borispol (terminal D) and Lviv in the internal departure zone
Ability to visit the Lounge Key Business Lounge around the world
Free Fast Line in the zone of departure - customs and passport control without a queue, when traveling abroad from terminal D and F of the airport Boryspil
Accelerated check-in and baggage drop-off when flying abroad from Borispol airport terminal D i F
The Lounge Key program allows you to visit the business halls in the airports around the world.
Premiium Services
Concierge Service OTP BANK - you can count on the help of assistants team who work only for you everyday
Help desk (addresses and phone numbers of shops, hospitals or other institutions, search for goods and services, information about performances, events, sports events, fairs and exhibitions, recommendations for choosing restaurants)
Leisure (flower delivery, reservation of tables at restaurants and booking of tickets)
Travel Assistance (assistance in the development of special tours or tourist routes around the world)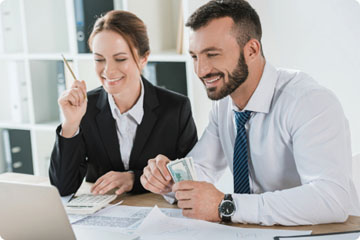 Credit Line
For any card in the package Premium Black Edition you have the opportunity to install a credit line and use free money for any of your needs within 55 days.

In this way you get an opportunity to use money for your purchases up to 55 days and not to pay any interest.

The grace period depends on the date of purchase.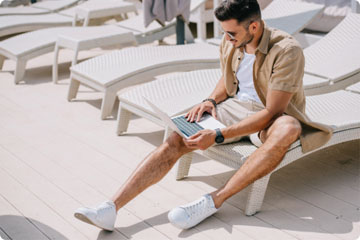 OTP Smart
OTP Smart
– it is your online finances managing, which allows you to carry out operations on your accounts any time from anywhere in the world
Control of balances and movement of funds for all accounts and products
Transfers of funds in national and foreign currencies
Currency exchange operations
Paying bills for goods and services
Instant transfers 24/7 between card accounts OTP BANK
Repayment of mortgages and unsecured loans
A profitable course in foreign exchange operations Placement of savings accounts and deposits (at a high interest rate)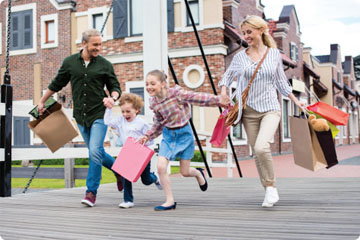 Mastercard Program
A dream journey, a cup of coffee in a cafe, perfumes in an online store - we want to reward you for every decision you make. With the Mastercard reward program, you automatically receive points for any purchase and can exchange them for gifts.
When paying with the Mastercard World Black Edition card you will get 1 bonus point. More discounts for payments via Apple Pay and Google Pay mobile payment services in the categories of restaurants, pet shops and gas stations.
Travel (buy air and railwayl tickets, book hotels, book a shuttle service) Gadgets and accessories
Bright impressions
Home comfort
To check the number of accumulated points and their further exchange visit your mobile app
OTP Smart
.
Open new privileges with lounge key
Available Exclusivity
Regardless of the airlines you are using and the ticket you have with the Mastercard World Black Edition Premium card from OTP BANK, you can count on sincere hospitality in more than 1000 business lounges around the world.

It is worth to arrive in time
Turn the experience of staying at the airport to a taste for enjoyment with free drinks and a comfortable stay.
Additional information on package bonus offers